Additional
Our focus is on the quality of the prosecution service being delivered to the public in Scotland. Our inspection reports highlight what is working well as well as areas for development and improvement. In all of our work, a key objective is to understand the experience of those for whom the service is provided. We make recommendations that, if implemented, will enhance the effectiveness and efficiency of the service.
We seek to engage constructively with those inspected and to support them to deliver continuous improvement. We are mindful of the burden that scrutiny can impose on COPFS and seek to take a proportionate approach, minimising our scrutiny footprint where possible. We provide assurance to the Lord Advocate about the service being delivered by COPFS and our published reports help reassure the public that COPFS is independently scrutinised and held accountable, thereby enhancing public confidence in the justice system.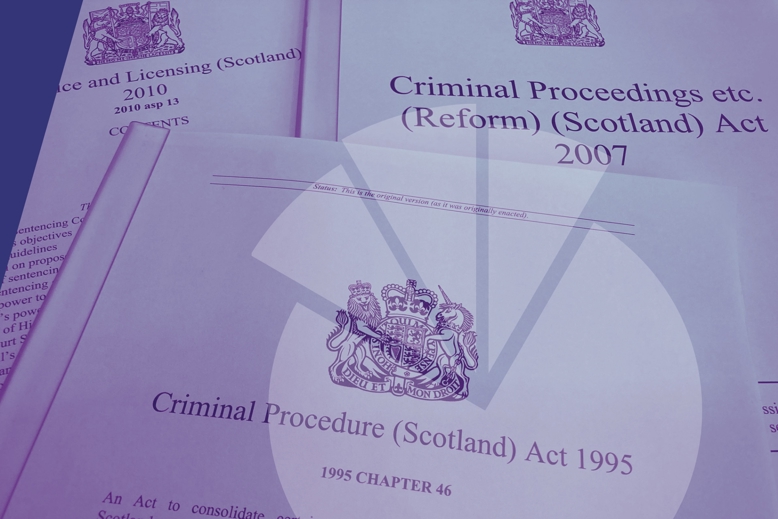 Statutory remit
The functions and powers of HM Chief Inspector are set out in the Criminal Proceedings etc. (Reform) (Scotland) Act 2007. The role of the Chief Inspector is to:
secure the inspection of the operation of COPFS
submit a report to the Lord Advocate on any particular matter connected with the operation of COPFS which is referred by the Lord Advocate
submit to the Lord Advocate an annual report on the exercise of the Chief Inspector's functions, which the Lord Advocate must lay before the Scottish Parliament
The 2007 Act makes clear that in the exercise of any of the functions conferred by the Act, the Chief Inspector acts independently of any other person. When inspecting COPFS, the Chief Inspector may require any person directly involved in the operation of the service to provide her with information.
As well as the 2007 Act, there are a range of other duties to which HM Inspectorate of Prosecution in Scotland (IPS) is subject, including duties of user focus and co-operation with other scrutiny bodies under the Public Services Reform (Scotland) Act 2010, and duties derived from the Human Rights Act 1998 and Equality Act 2010.
Types of inspections
We carry out different types of inspection activity, including thematic reviews, follow-up inspections and collaborative reviews.
Thematic inspections look holistically at an issue or a service end-to-end. These inspections can focus on specific types of case work or business approaches. In the early years of IPS, area-based inspections were carried out which reflected the structures and service delivery mechanisms within COPFS at that time. More recently, we have used thematic inspections to a far greater extent, reflecting the increased specialisation in COPFS and the functional nature of its current work.
We also carry out follow-up inspections, to assess the progress made in implementing our recommendations. Follow-up inspections can provide information and reassurance to the Lord Advocate and the wider public that action is being taken in response to our inspection and that improvements in service delivery are being achieved. Due to our limited resources however, it is not possible to carry out follow-up inspections of all previous work. In 2021, we agreed a new process with COPFS which is intended to result in a more proportionate, risk-based and intelligence-led approach to following up previous inspections. In response to our recommendations, COPFS will provide us with an action plan which we will use alongside supporting evidence about implementation to assess the progress being made and to inform decisions as to whether a follow-up inspection is merited.
Actions plans will usually be provided three months after an inspection report is published, although this may vary depending on the nature and urgency of the recommendations. The action plan should set out how COPFS intends to address each recommendation and the anticipated timescales. The development of the action plan will provide an opportunity for those leading the response to engage with IPS and discuss the findings and recommendations, proposed actions, prioritisation and the evidence that might be gathered to show progress on implementation. Where IPS is satisfied on the basis of an action plan and supporting evidence that recommendations have been implemented, the recommendations will be closed. Progress will be reported in our annual reports to maintain transparency. Where there is insufficient evidence of progress, where intelligence or an assessment of risk suggests that it is necessary, or where it is in the public interest, IPS will continue to carry out follow-up inspections. A follow-up inspection may also be carried out at the request of the Lord Advocate.
We actively seek opportunities to carry out our inspection activity in partnership with other scrutiny bodies. The effective operation of the justice system cannot be achieved by any one agency – it is dependent on a range of organisations working together at a strategic and operational level. When appropriate, a similarly collaborative approach should therefore be taken to independent scrutiny, to ensure that shared outcomes are being achieved.
For a full list of our reports please go to our Publications page.
Inspection framework
Our inspection activity is supported by an Inspection Framework, which helps ensure we take a consistent, professional and transparent approach to our work. Based on the European Foundation for Quality Management (EFQM) Excellence Model, our framework has six themes – outcomes, leadership and governance, process, people, resources and collaborative work. The framework informs all of our scrutiny activity but is also sufficiently flexible so that bespoke key lines of enquiry can be developed for each inspection. In recent years, the EFQM model has been updated and one of our tasks during the life of our Strategic Plan 2022-25 will be to review our own framework in light of developments in EFQM and ensure it continues to be fit for purpose.